Free LIVE Webinar: How to Make Courtesy Common Again
Tuesday April 23, 2019 - 12:15 to 1:00pm
Tired of others not demonstrating what you would describe as "common courtesy"? Stop holding others to standards you haven't communicated, and learn to speak the unspoken, talk freely about our expectations, and reach a common understanding of courtesy.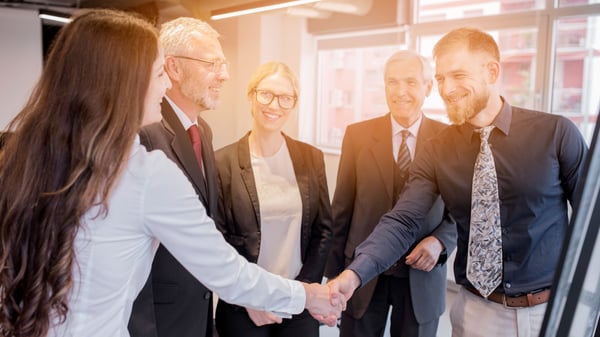 Workplace interactions require that we treat each other with the "right" level of politeness and decorum for the situation at hand. The problem is that we sometimes forget to define the situation in advance…which means that some of us are expecting one thing and others are expecting something else entirely. So while we each have our own definition of "courtesy", we may not be working from a common understanding of what that means. With that in mind, this 45-minute webinar hits on some of the most common norms to help you and your team define your terms better.
Sometimes what I think is rude, you think is okay. And sometimes what I think is okay, you think is disrespectful. In either case, there may have been no intentional disrespect, we may have just been careless in our communication, but careless communications cause unnecessary churn.
Built on the three principles of effective communication (it's critical to our success; it's hard for most of us; and it's ultimately about how we connect with the other person in the exchange), and including some of the most common hot-buttons in today's workplace (timeliness, greetings/closings, eye contact, level of details, and "getting personal") this session will give your teams something to talk about, work on, and practice on an ongoing basis, to build even greater team success.
Objectives
As part of this session, we'll explore the following questions, and more:
What does "polite" mean in face to face interaction?
What does "polite" look like in an email?
What is the right balance between productive and "polite"?
By attending this session, participants will be able to
Identify what courtesy looks like for their team in several common workplace interactions, or where additional discussion needs to take place
Gain words and tools to continue the discussion with their team