Business Skills & Business Acumen Resources
It's important for everyone in a company to understand their role within the organization, and make sure their values align with the company mission and the day-to-day work that they're doing. Here are a few resources to help you make sure you're aligned with the company.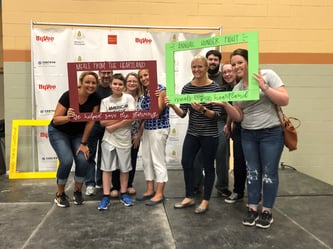 How We Apply Our Core Values
Whether you're looking for a working group, team, department, or whole company, having & communicating core values helps attract others who share our values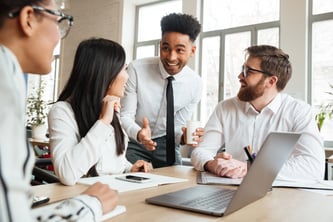 Aligning Your Values With Work
Since we spend so much of our lives at work, it's important to make sure we are spending our days as a 'persona' that aligns with what we really value.
Read more Business Skills & Business Acumen Blogs here.
---

The Better Business Bureau (BBB) was founded in 1912 with the mission to advance marketplace trust, and with the vision of an ethical marketplace where buyers and sellers trust each other.

The Targeted Small Business (TSB) program through the Iowa Economic Development Authority exists to help women, individuals with minority status, service-connected disabled veterans and individuals with disabilities as they start and grow small businesses in Iowa.
If you are looking to work with vendors and suppliers who are woman-owned or who have minority status or are service-connected disabled veterans or who are individuals with disabilities, the TSB program provides a directory of Certified TSB businesses.
If you are a business owner who qualifies, valuable TSB resources are available to you.
The National Association of Women Business Owners (NAWBO) was founded in 1975 with the mission to propel women entrepreneurs into economic, social and political spheres of power worldwide, with the vision of representing the interests of all women entrepreneurs across all industries, and with chapters across the country.
If you are a woman business owner, getting involved in NAWBO is a great way to connect with other women entrepreneurs and advocating for women-owned businesses across the country.
If you are a corporate partner or non-profit organization who shares the mission of NAWBO and wants to help expand the influence as a thought leader, NAWBO could use your support.
NAWBO Iowa is the NAWBO chapter for women business owners, corporate advocates, and non-profit affiliates within the state of Iowa.
Many communities have an organized Chamber of Commerce, offering resources to protect and promote the interests of its members. The Greater Des Moines area as well as the Indianola Community in particular have active associations committed to helping businesses in the area improve their visibility, stay connected with the community and each other, build relationships through networking, and foster leadership.
If you are a business owner, seek out your local Chamber of Commerce to learn how the many benefits offered by the chamber could help you.
If you are located in the Greater Des Moines area, learn more about The Greater Des Moines Partnership.
If you are located in Indianola, connect with the Indianola Chamber.