What Is Project Management?
The Art And Science Of Getting Work Done
Quite simply, project management is the art and science of getting work done. A project could be defined as a unique undertaking, a body of work, organized to accomplish a goal. It is bound by the constraints of time and cost and executed by a team of people managing risks and issues. The Project Management Institute (PMI) is the international authority on project management.
Many of us use project management to accomplish the work in front of us, especially if that work is unique and time-bound. Project management isn't necessarily the only way to do things, and work that is repetitive and routine may benefit from some of the principles of project management, but project management is at its finest when it is used to give shape to an idea that will, in turn, become a work effort that will accomplish a goal or achieve a specific outcome.
Learn More
What Is a Project?
A project is a body of work, organized to accomplish a goal.
Any given project is bound by the constraining realities of time and money. Projects are accomplished by people who are managing risks and issues. Not everything is a project, nor can every piece of work be managed as a project, but Project Management can help us ensure that we can achieve the desired outcomes of a project as effectively as possible.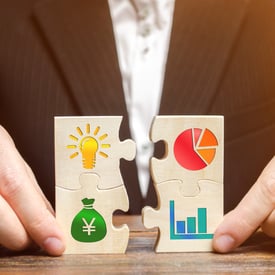 Thinking of something as a project allows us to realize that it is a unique undertaking, that it has a beginning and an end, and that we will be able to manage it more effectively if we apply the principles of Project Management.
What Is a Project Manager?
A Project Manager is the individual responsible for driving the project forward to achieve successful outcomes.
In any given project, there are two required roles: the Project Manager and the Sponsor.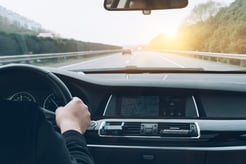 It's useful to think of a Project Manager as a chauffeur and the Sponsor as the individual who has hired the chauffeur to take them somewhere. The Project Manger is accountable for ensuring we arrive successfully at our destination, but it's the Sponsor who decides where we're going.
While the Project Manager may not be the one who thought up the project, they are the one who juggles the 10 Knowledge Areas to keep the project on track and to ensure successful outcomes.
Project Managers do a variety of different things, but about 90% of a Project Manager's job includes communication of some sort.
During

Initiation, Project Managers

are seeking to understand the idea, the vision, and the priorities.






During

Planning

,

Project Managers are working with the team to put together the plan for execution.






During

Execution

, Project Managers are leading and directing the work of the team, while encouraging and motivating them to achieve the desired results.

Project Managers are often water carriers and boulder

movers for their teams, meeting their needs so they can focus on their work. They're also engaging the project Stakeholders and

managing risks and issues along the way.






During

Closing

, Project Managers are recording the learnings from the project into an organizational knowledge base so others can benefit from what we know now. They're closing out contracts and releasing team members to do other work. They're updating Stakeholders with the results of the project, and they're making sure that any residual risks or tasks have someone owning them going forward.
Is There a Process to Project Management?
Project Management includes a set of processes, often informally referred to as phases, as well as a set of knowledge areas.
The process groups of project management include Initiating, Planning, Executing, Monitoring & Controlling, and Closing.
While there are tons of different types of projects we might encounter, the process will always stay the same. Whether we are taking on an enterprise-wide IT transformation, or simply planning a summer vacation, we will always encounter the same 5 steps. Consider this example:
1. First, we Initiate.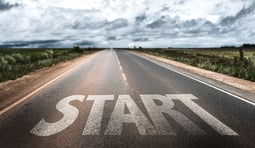 I realize that I want to make a special recipe for dinner tonight, and I begin thinking about the ingredients I might need. I decide I'm going to add a project to my day – going to the grocery store. Now, if I live by myself, I don't need to consult anyone else on this; but if I live with others, I may want to socialize my project to see if others could benefit from it as well.
If I'm really lucky, some member of my household has already anticipated that I'll want to make this recipe since we'd talked about it over the weekend, and they've already tucked the special ingredients away in the pantry – if that's the case, when we talk about the solution already in place, I can close down my project with no further effort! project to my day
However, it's more likely that the other members of my household identify other things that they would want me to pick up while I'm at the store. Because we talked about it during this Initiation process, I can potentially combine trips and eliminate wasted time and avoid the use of excess fossil fuels.
Initiating is when we begin to give our Project idea shape, and we socialize it to make sure it's in the best interest of the organization.
2. Then, we Plan.
Project Planning in this example is the act of putting together my grocery list, planning my budget, anticipating the when and how long of the project, and considering any of the risks that may impact me.
I might make my list, perhaps even in the order of the aisles in the store.

I might glance through my coupons to see if I can save any money on the items I will be buying.

I might plan my timing – when will I go, and how long do I have to shop before I need to be on to the next thing?

I might plan for my budget – how much can I spend on this particular shopping trip? – and make sure I have the cash with me or the appropriate credit card and rewards card handy.

In anticipating and mitigating risk, I might toss my reusable grocery bags in the front seat of my car so I don't forget them; I might run through the recipe one more time to make sure I've got everything I need, etc.
Planning is the often herculean and generally messy business of anticipating our needs, organizing our schedule, budget, resources, and making a plan to complete the project. While it's messy and hard to pin down during the actual planning process, it's absolutely essential to effective Project Management.
3. While the team is Executing...
Continuing with our example, Executing is the act of driving to the store, bringing in my reusable grocery bags, walking through the aisles, putting the items into my cart, making my way to checkout, buying my items, and heading back home again.
Project execution is the act of doing the work we planned to do. All of that effort we did in Planning pays off when, in Execution, we simply do what we said we would do

4. …The Project Manager Monitors and Controls. Monitoring and Controlling in our example, is checking the items off the list once they're in the cart, keeping tabs on my coupons, my budget, and my timeline, as well as watching my speed while I'm on the road.
Monitoring and Controlling is the process by which we make sure we stay consistent with our plan, and that any variances from that plan are considered, and appropriate adjustments are made.
While it is possible for an individual to both Execute and Monitor and Control, our ability to do either well is compromised when we try to do both simultaneously. We can all think of times we've gone to the grocery store alone and successfully returned home with everything on the list. But for complex or long lists, or for challenging work, our ability to produce the quality results when we're multitasking will be less than if we were focusing on one or the other.
However, this doesn't mean just throwing any available person into the mix is the right answer. In order to execute or monitor and control, they need to have the skills and ability to do so. With our grocery store analogy, a preschooler who can neither read nor reach the items on the higher shelves might not be particularly helpful at either executing or monitoring and controlling.
5. Before we're done, we Close. Closing is a portion of the project that generally only accounts for less than 5% of the overall project effort, but it's an important piece. Closing is when we put the groceries and reusable grocery bags away, communicate that we've bought what we said we would buy and finish up any remaining work or communication related to the project.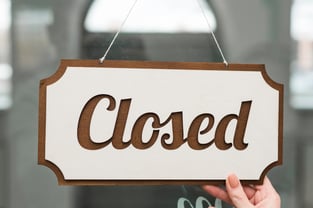 Closing is the process in a project through which we close down contracts, review lessons learned, celebrate with the team, and make sure any residual operational tasks are accounted for.
Throughout all of those processes, Project Managers are managing a set of 10 Knowledge Areas:
Stakeholders – who are all the people who care about this project, and how do we keep them appropriately informed and engaged throughout the project lifecycle?

Scope – what is the body of work that we are accomplishing, and how do we break it down into assignable, complete-able activities?

Time/Schedule – what is the duration of this project, and how does work need to be sequenced, and when will we be done?

Cost – what is the anticipated cost for this project, and how will we manage the associated budget?

Communication – how will information flow into, throughout, and out of this project team?

Integration – how will we manage change and ensure that we are focused on the right things at the right times?

[Human and other] Resources – how will we acquire, inspire, and direct the team members doing the work, and how will we manage the other resources that are being leveraged for this project?

Quality – how good is good enough, and how will we keep our quality on track?

Risk – what could prevent us from being successful, and how will we manage that?

Procurement – what will we need to purchase for this project and how will we handle the purchasing processes?
Why Do Projects Fail?
Sadly, studies show that somewhere between 55% and 75% of the projects we set out to accomplish in business fail to achieve their desired outcomes on time and on budget.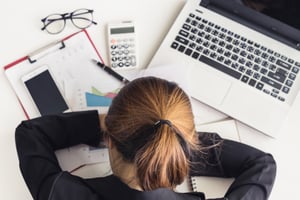 About 80% of projects finish with less than desirable results in one of those three areas (scope, time, or cost), and 55%-75% fail to deliver the expected results in two of those areas. A project might deliver late and over budget; deliver over budget and under scope; deliver late and under scope. But less than 25% of projects deliver on time, on budget, and on scope.
The vast majority of Project failure comes from these three pain points:
1. Ineffective Communication
– top down messages aren't getting through, there's lack of clarity on what we're doing or why we're doing it, or what the priorities or expected outcomes are; issues and changes are not effectively communicated, and messages simply don't have the effect that was intended.
2. Role
/
Responsibility Mismatch
– roles are not clearly defined and communicated, and sometimes people are assigned to a given role when they do not have the skills, tools, or bandwidth to perform that role.
3. Failed Risk Management
– we are not effectively anticipating and preparing for the events that could occur in the future to harm or otherwise impact the success of our Project.
How Can I Help My Project Succeed?
Applying the principles of Project Management can help you ensure your Project succeeds. At a bare minimum, considering the process groups and the knowledge areas can help you increase the likelihood of success. Focusing on the three most common pain points would allow you to improve your odds as well.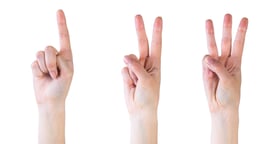 1. To address Communication – use a tool like the Project One-Sheet as a Project Planning Tool to help you organize your thoughts and make sure all the bases are covered. Then, use it as a communication device to make sure everyone on the Project is on the same page. Use a Communication Planning tool to anticipate how you'll manage the communications throughout the project, and a Stakeholder Register to help make sure you've anticipated the communication needs of all of your Stakeholders.
2. To address Roles & Responsibilities – use the people section of the Project One Sheet to help you anticipate who will be involved. Then use tools like the Stakeholder Onion Diagram and a Roles and Responsibilities list to help ensure each person understands and agrees to their role. A RACI chart can help you make sure that each person knows whether they are Responsible, Accountable, Consulted, or Informed. Visit with each stakeholder about their roles and expected responsibilities, and ensure that the lines of communication are open in case of emergency.
3. To address Risk Management – use the bottom third of the Project One Sheet to list your risks, in priority order, as simple "If…Then…And So" statements, where the If is the cause of the risk, the "Then" is the impact to or effect on the Project, and the And So is the response, as in… "And so what are you doing to do to make the if/cause less likely or the then/impact less harmful for our project?"
How Do I Get My Project Team Members to Engage Well Together?
A critical part of Project Management is people-leadership. Projects, after all, don't "do" themselves! We need people to do projects. As a Project Manager, you're encouraged to brush up on your leadership skills, your influence skills, your communication skills, and your ability to inspire effective teamwork in others. We have lots of resources to help you do just that!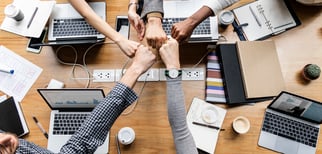 Check out our Communication and Teamwork info here!
What Should the PM/Sponsor Relationship Be Like?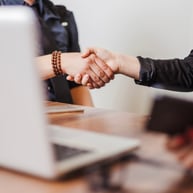 One of the most important relationships within a Project is that between the Project Manager and the Sponsor. This relationship needs to be based on mutual respect and on a clear understanding of expectations.
It's the responsibility of the Project Manager to seek out and build a relationship with the Sponsor, to help make sure that person understands that the Project Manager has the best interests of the Project and the Organization at heart, and to build a process of effective communication and issue management that works well for the Sponsor.
Check out our webinars with more information here!
How Do I Become A Better Project Manager?
One of the best ways to become a better Project Manager is to spend time learning from practicing Project Managers. Try intentionally practicing good Project Management on your personal projects as well as your work Projects. Volunteer to work on projects at work that are being run using Project Management methodologies. Be intentional about applying Project Management as well as getting feedback about how you're doing and what you can improve.

There are professional associations to help you collaborate with other Project Management professionals. The Project Management Institute (PMI) is the leading association for the advancement of Project Management. As a global organization, the PMI provides a wide range of resources to their members, including the authoritative book on Project Management, the Project Management Body Of Knowledge (PMBOK).
In Central Iowa, you can be a part of an active Project Management Chapter where professionals in the Project industry meet together regularly for learning opportunities, participate in an annual professional development day, and spend time volunteering to further the discipline of Project Management in our area. Check out the PMI.org's list of chapters to find a chapter in your area.
Through the PMI, you can also earn a Project Management certification. The most common are the PMP (the Project Management Professional) and the CAPM (Certified Associate in Project Management). These certifications show your employer and your industry that you're committed to the profession of Project Management, that you've studied and practiced Project Management in a disciplined way, and that you've earned a credential that you will maintain through continuing education and practice over time.
We also offer a variety of project management classes that will help you earn your certification or maintain your credential, as well as resources to help you prepare for your PMP exam.
There are many options to connect with others and improve your skills in Project Management. Whether you find a Mentor, join a local Project Management Chapter, or attend a class on Project Management with us at Your Clear Next Step, you can always find a way to grow into an even better PM.
For other ways to be proactive in your career, check out our page on career growth, here!
Communication and Teamwork